Clematis General Sikorski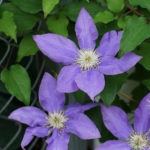 Mother Nature never fails to astound with its beauty.  This amazing ball of swirls is what the clematis seed looks like on General Sikorski clematis after blooming several weeks earlier.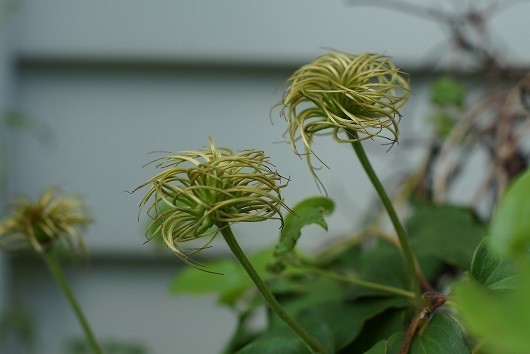 Blooming in late spring, the purple flowers are about 6-8″ across with a simple singular petal arrangement.  It produces masses of flowers for weeks.
An easy to grow clematis, General Sikorski is a great climber that makes its presence known, but doesn't go overboard in its growth habit.   I train new shoots to grow onto a nearby fence and it readily obeys to grow wherever its placed, to a maximum of about 10′ length.  Cut spent flowers to encourage possible secondary blooms in late summer.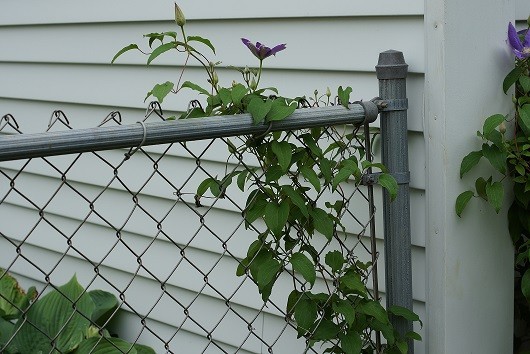 In the spring, the dead branches should be pruned down to the first set of strong growth on the vine.  It may appear dead, but you will see green under the brown outer covering of the vine indicating it's preparing to set leaves and buds. Flowers in the spring are produced from last years' branches, so don't cut completely down.  New shoots will grow from the base as the plant matures.  The branches do sometimes die and need to be trimmed out or cut down completely to encourage fresh growth.  This variety produces masses of flowers which can be quite weighty, so be sure it has sufficient support.
My clematis grows happily in full sun on a trellis placed a few inches from the house, and tolerates the hot dry summer quite well.  It doesn't like to be crowded at the base by other plants – let the air circulate around it and it's roots be undisturbed and it stays happy.