Storage Ideas For Small Backyard Outdoor Spaces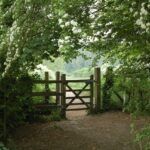 Maximizing outdoor living space can be a challenge when space is limited or divided into small areas. Whether you have a tiny balcony, a compact patio, or a small backyard, finding the right storage solution can make all the difference. The perfect storage option can transform a space into an enjoyable place you love to spend your time.
From portable storage boxes to raised garden beds, find your ideal solution with these small space storage ideas.
1. Deck Box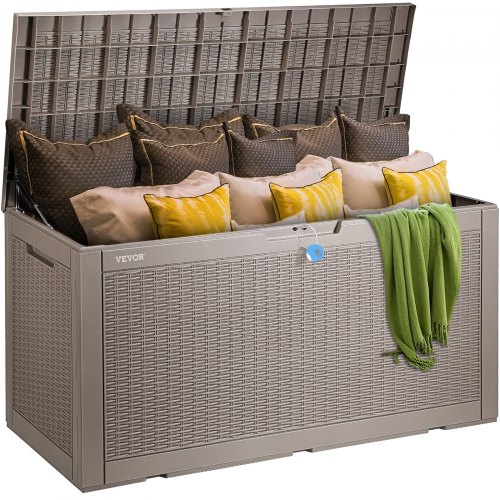 VEVOR Deck Box, 100 Gallon Outdoor Storage Box, 48.0″ x 21.5″ x 24.5″, Waterproof PP Deckbox with Aluminum Alloy Padlock, Gray
Short on space for furniture? An outdoor deck box combines the benefits of patio furniture with a storage box. Use for seating or as a table, while storing patio cushions, garden tools, decorative accessories and pool toys. Waterproof PP UV-resistant material means it will last for many years without fading.
2. Storage Shed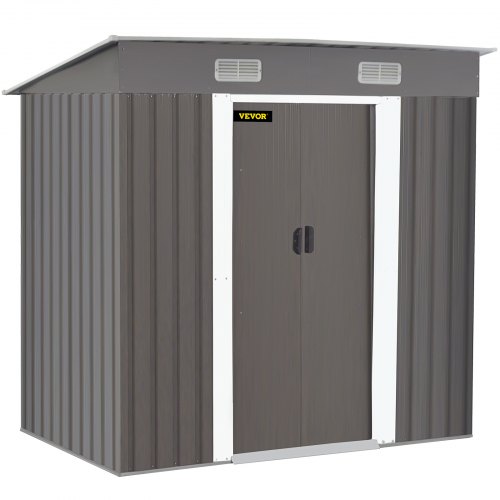 VEVOR Outdoor Storage Shed, 6 X 4 ft Metal Shed, Lockable Tool Organizer, Garden Shed with Sliding Door & Air Vent, to Store Bike Accessories, Beach Chairs, Garden Tools, and Lawn Mower in Backyard
An outdoor storage shed provides an instant outdoor storage room to conveniently and discreetly place your belongings. Organize clutter into a backyard storage shed and you open space for other activities. Strategically placed, a storage shed can also provide much needed privacy.
2. Bike Storage Tent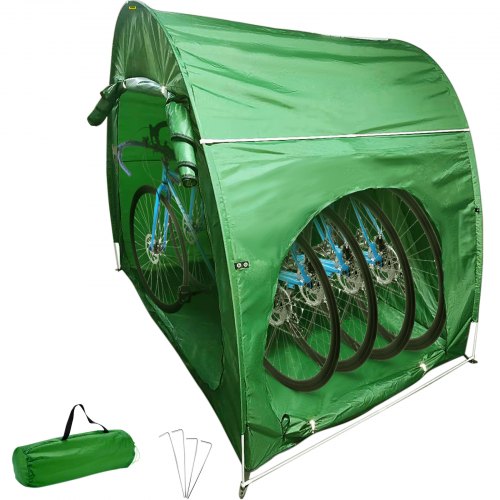 VEVOR Bike Cover Storage Tent, 420D Oxford Fabric Portable for 4 Bikes, Outdoor Waterproof Anti-Dust Bicycle Storage Shed, w/ Carry Bag, Green
 It's called an outdoor bike storage tent, but it does so much more. You can pack this portable bike storage tent with garden equipment, furniture cushions, lawnmowers, coolers, pool tools or firewood. A zippered door provides easy access. It takes just ten minutes to assemble no tools required. Store in the handy carry bag when not in use.
4. Portable Storage Shed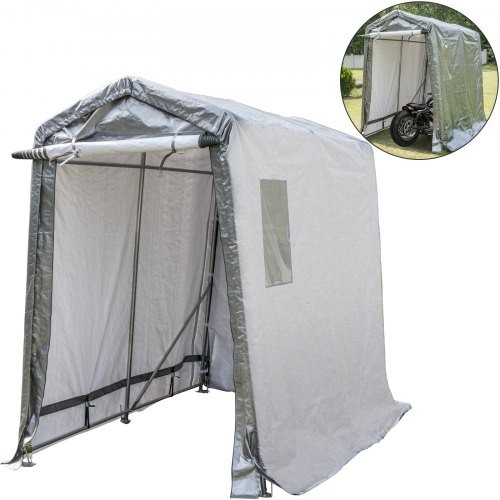 VEVOR Portable Storage Shed 6x8x7.8 ft, Shed in A Box with Roll up Door, Storage Shelter Logic Portable Garage Shelter Steel Metal Peak Roof Grey for Motorcycle Garden Patio Storage
A portable outdoor storage shed is perfect for storing everything from motorcycles and bicycles to garden tools, lawn mowers, and even pool supplies and firewood. Plus, you can use it in a garden, backyard, patio, or other outdoor area. While this shed is portable, you just might find several will work perfectly in permanent locations year round. Available in several sizes for every need.
5. Hose Reel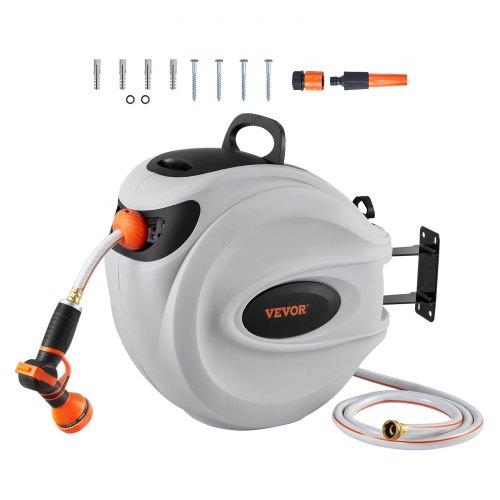 VEVOR Retractable Hose Reel Water Hose Reel 84'x5/8″ 180° Swivel Wall-Mounted
No more water hoses lying across the yard or rolled up in a mess. A retractable hose uses minimal space within a wall-mounted hose reel. As the hose is pulled out it can be locked into position at the exact length needed. The reel swings 180 degrees so it feeds or retracts in your direction of use.
6. Storage Bench

Teak Del-Amo Storage Bench
Combine comfort and functionality with an outdoor bench that includes a generous storage compartment underneath the seat. You can use the bench for seating purposes while storing your items in the trunk while sitting. Perfect for placing outdoor furniture cushions, sports or pool equipment.
7. Portable Storage Box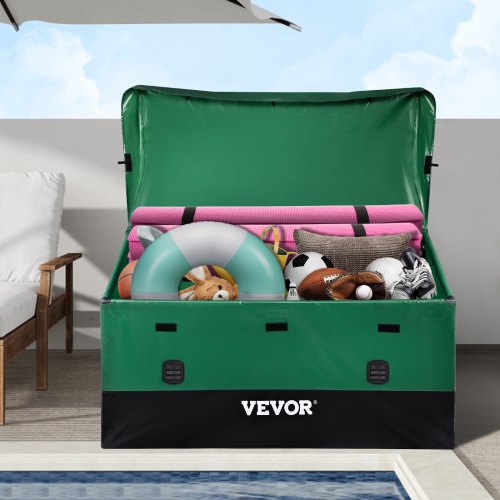 VEVOR Outdoor Storage Box Patio Deck Box 150 Gallon Waterproof PE Tarpaulin
A portable outdoor storage box will quickly organize garden tools, children's toys, pool accessories or outdoor patio furniture. Carry the storage box to the location needing quick cleanup, or move to a remote spot for out of the way storage. Look for waterproof materials that can withstand weather conditions. It should have handles and be lightweight enough to be carried. Assembly should also be simple for set up and take down.
8. Raised Garden Bed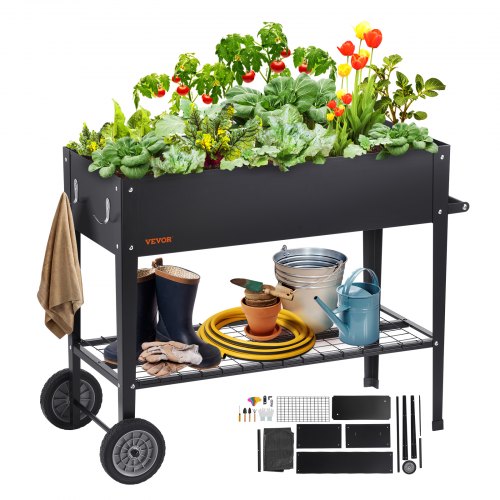 VEVOR Raised Garden Bed, 42.5 x 19.5 x 31.5 inch Galvanized Metal Planter Box, Elevated Outdoor Planting Boxes with Legs, for Growing Flowers/Vegetables/Herbs in Backyard/Garden/Patio/Balcony, Black
Solve your storage problems with an outdoor raised garden bed to grow your plants and store supplies on a lower shelf. Wheels allow you to effortlessly move your elevated plants to where they will grow best. Drainage holes are a must to ensure roots don't get soggy. If you remove the soil when the season is over, you'll have additional storage space over the winter.
9. Utility Shed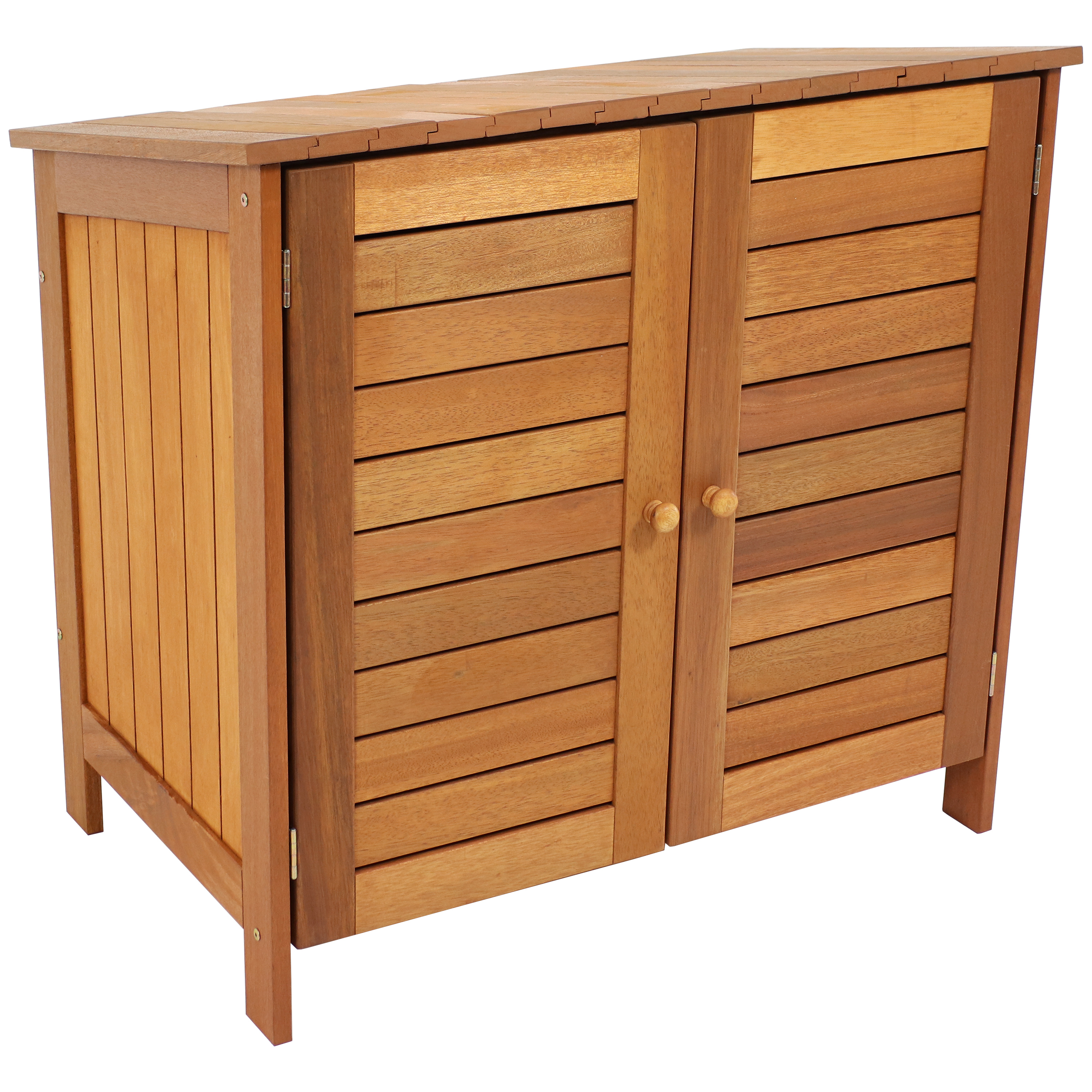 Meranti Wood Outdoor Garden Storage Shed with Angled Top
An outdoor utility shed lets you safely store all of your garden tools, pool toys, outdoor pillows and cushions without taking up a lot of space. At 36″ high, it's compact enough to fit in tight space but large enough to provide adequate storage. The angled top and moveable shelf allows you to customize the space inside to fit all your outdoor necessities.
10. Hose Hanger with Storage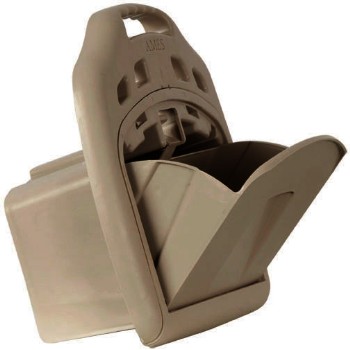 Ames 2382561 Poly Hose Hanger W/ Storage
This clever hose hanger has a detachable storage bin to hold nozzles, tools and accessories. No more searching for lost hose washers. Wall mount hose hanger will store up to 150 feet of poly hose, and the top handle swings down to allow easy removal of heavy hose.
Explore More