Ways To Hide View Without A Fence
If you want to hide a view and a fence is not an option, there are ways to hide a view without a fence. Use the right plant or structure in the right place, and you can hide unattractive views or create privacy.  
By strategically locating plants or structures, you can mask eyesores or draw the viewers eye away from them.  By masking or changing the focus, you keep attention directed to other more desirable elements of the landscape. 
Block View With Plants
Fast growing trees provide tall screen to block view of neighboring houses, windows or distant views.   Overhead annoyances can also be masked by trees both visually and as sound barriers.
Choose Evergreens for year round screening.
If you're looking for a super fast growing privacy tree, the Thuja Green Giant can go up to 3-5 feet per year.  This rapidly growing tree can be pruned to stay in large-shrub size if desired. It is deer resistant and tolerant of many soil conditions.
This article may contain affiliate links. Click here for full disclosure.
Hedge plants and shrubs are ideal to create privacy or frame a focal point.  Their variety of heights and shapes make them a versatile choice.  Hedge plants grow quickly and are dense so provide good coverage in a short period.
See privacy shrubs for your landscape.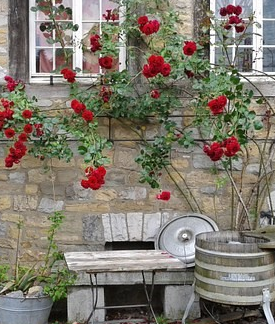 Vines are ideal for covering vertical structures such as a lattice panel, trellis or walls. Evergreen vines provide year-round screening. 
Use fast growing annual vines for cover the first year while permanent vines establish.
Block View With Structures And Objects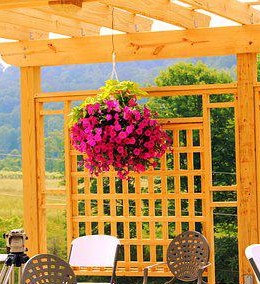 Lattice panels can be secured into the ground or onto existing structures at strategic locations. Lattice fence panels can be an inexpensive way to quickly block a view.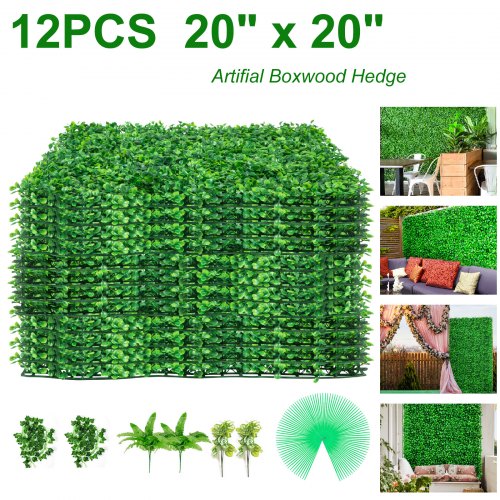 Perfect for adding privacy to any outdoor area, these panels create an instant cover of faux boxwood leaves. Use on upright structures, walls, patio or as a backdrop to hide unpleasant views. It also can be used in the living room, balcony, office area, reception desk, holiday party event, and more. Cut to size and use interlocking connectors to secure.
See product details and user reviews
Vevor Artificial Boxwood Panel Boxwood Hedge Wall Panel 12pc 20×20″ Garden Decor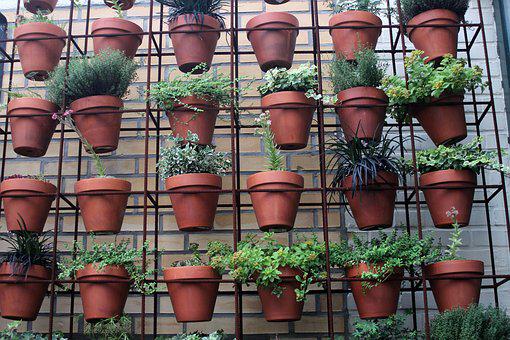 Minimize large spaces with lattice or trellis. This open space is given character with pots of herbs set into a frame.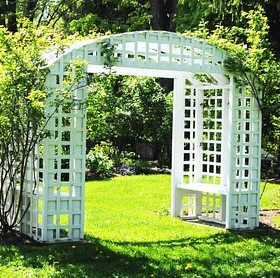 Garden Arbors and Trellises are free-standing structures that can be placed exactly where needed. Block that unsightly view looking out or block a view looking in.   Soften the sharp angles of an upright structure with vines and adjacent plantings.
Garden Arbors and Trellises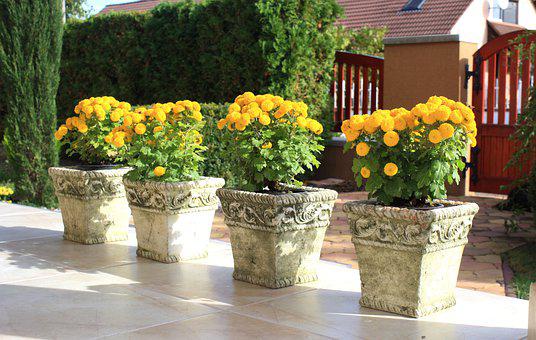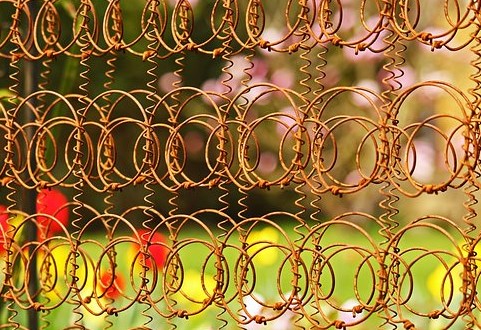 A curtain of artistic links affects the view but doesn't block the light. Be creative and unconventional if it suits your style.
What if the eyesore is large or difficult to hide?
If it's not practical to mask the view, your best strategy is to redirect the eye from it.  Create a focal point to direct attention to another desirable location.  Statues, water features, creative planted containers or artwork will draw the eye away from unattractive views.

Weeping French Pussy Willow
Draw the eye away from unattractive views with water features. Flowing water can also mask noise and create a calming environment.
Sunnydaze Outdoor Fountains
Use the right plant or structure in the right place, and you can hide unattractive views, create privacy or re-direct attention to another location.