Frost Tolerant Vegetables To Grow Fall And Winter
There are frost tolerant vegetables you can grow in the fall and winter such as broccoli, cauliflower, carrots, brussels sprouts, collards, kale, kohlrabi, leeks, peas, radishes and swiss chard.
Fall garden vegetables can be grown in cold weather and thrive in cooler temperatures, allowing you to extend your growing season. Depending on your growing zone, it's very possible you can grow fresh vegetables year-round.
Keep in mind that cold tolerance will depend on your particular climate and micro-climate. For example, when the plants are on the south side of a structure, they sometimes can tolerate temperatures that go lower than they generally can withstand in a more exposed area.
Frost tolerance varies for different cultivars. Look for notes that specify a vegetable variety is particularly cold tolerant. Some may have been developed for heat tolerance as well.
Many cool-season vegetables are also vegetables that are high in calcium. Brussels Sprouts, Collards, Broccoli, Spinach, Bok Choy and Kale all provide beneficial calcium.
What makes a plant frost tolerant?
When water freezes, it expands. Frost damage occurs when the water in plant cells expands as it turns to ice and then bursts the cell walls.
Cold hardy varieties have the ability to avoid freeze damage by producing sugar during a cold snap.   Sugar water freezes at a lower temperature than water, keeping the water in the cells from freezing and damaging cell walls. It's like they create their own anti-freeze by producing sugar. This is also why frost-tolerant vegetables tend to get sweeter with cool temperatures.  Aren't plants amazing?!
Here are 20 frost-tolerant fall garden vegetables to grow in your cool-weather garden.
Artichoke
In cold climates, start artichoke seeds indoors 12 weeks before your average last spring frost date.  Ideal soil temperature for germination is 70 to 80 degrees.  In mild climates, sow seeds directly outdoors in the fall for harvest the following spring.
In mild climates, plants can be cut to the ground in autumn and covered with mulch for the winter. Artichoke plants are hardy only to about 25 degrees F, so may not survive when temperatures are too cold.  Artichokes can withstand light frost though, and are a worthy consideration for a cool-weather crop.
Green Globe Improved Artichoke Seeds are bred for fast bud development and ideal for temperate climates with cool summers and mild winters.
Beets
Beet tops tolerate temperatures to 31 – 32 degrees F, beet roots can tolerate temperatures 29 – 30 degrees F. Early Wonder Beet seeds mature in as little as 40 days and are an ideal variety of cool-weather beets.
Beets demand a constant supply of moisture. Without it, even for a short period, root development may be adversely affected.  Mulch soil surface after plants are 2″ high to help retain soil moisture. 
This article may contain affiliate links. Click here for full disclosure.
Bok choy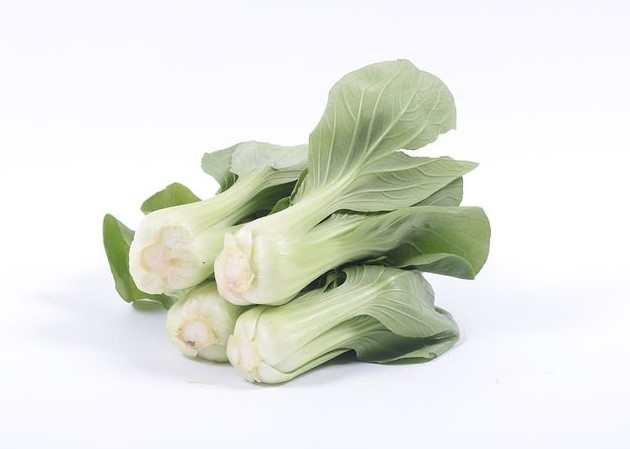 Bok choy (also known as Pak Choi) can withstand light frost and is a cool season crop typically grown in fall and early winter depending on the first anticipated frost date for your area.
Successively plant Bok choy from late summer all the way to mid fall in northern climates, and well into winter in milder climates. Bok choy is ideal for growing in containers if space is limited. For a compact mini variety for containers or limited space, try Toy Choy Bok Choi Seeds.
Broccoli
Broccoli grows best in cool conditions, and in many climates, cool conditions are more consistent in fall, making broccoli a more reliable crop for fall harvest. Critical low temperature for frost damage to broccoli is 29 – 30 degrees F.
Cabbage loopers and cabbage worms are common broccoli pests. They chew holes in the leaves, usually from the underside of the leaf. Block pests from damaging your broccoli by covering the plants with row cover. Broccoli does not need to be pollinated, so it can remain continually covered, unless you are harvesting.
Waltham 29 Broccoli is specially adapted for cold tolerance.
RELATED: Using Row Covers to Protect Your Garden From Frost
Brussels Sprouts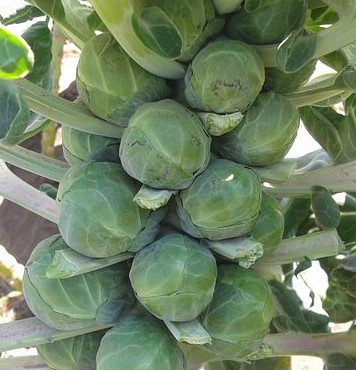 Brussels Sprouts can survive temperatures down to 20 degrees F for a short period. They grow best during cool or even lightly frosty weather, and are considered to be sweetest after a frost.
Great companion plants for Brussels Sprouts are beets, carrots, nasturtium, onions, radishes and spinach. Catskill Brussels Sprouts seeds can be direct sown outdoors or started indoors, and are an ideal cool crop variety.
Brussels sprouts mature from the base of the stem up. You can pick the sprouts as they mature, or harvest the whole plant top and store with the sprouts attached. Pull the whole plant up and cut off all the leaves and roots. The stem can be stored in a root cellar at 35 to 45 degrees F for about a month.
Cabbage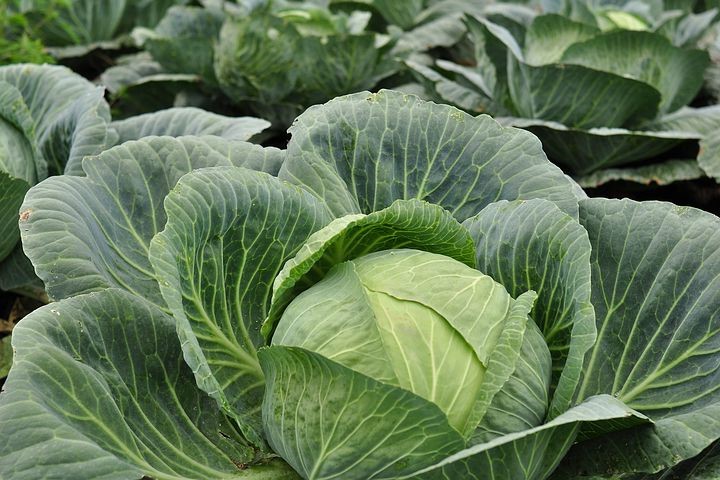 Cabbage heads are sweetened with a nip of frost. Therefore, plan your sowing based on the best weather for harvesting. See seed packets for days to harvest and plan based on your first fall frost date.
Copenhagen Market Cabbage is a small compact variety suitable for containers or directly in the ground. It has small 6-8″ diameter heads and matures in 65-80 days,
Cabbage is a cold hardy vegetable, tolerating critical temperatures as low as 26 – 28 degrees F for a short time before the plant is injured.
Carrots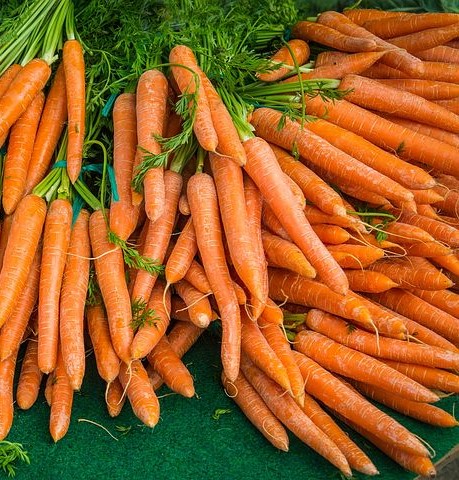 Carrots don't transplant well so plan to sow seeds directly outdoors. Seeds are very tiny. Consider a variety sold as carrot seed tape for easier sowing. Thin seedlings by cutting with scissors rather than pulling out so nearby plants aren't removed as well.
Critical low temperature for frost damage to carrots is 28 – 30 degrees F. For winter growing carrots, mulch heavily enough to keep the ground from freezing to protect the carrots for a late winter harvest.
Find your carrot seeds at Botanical Interests
Cauliflower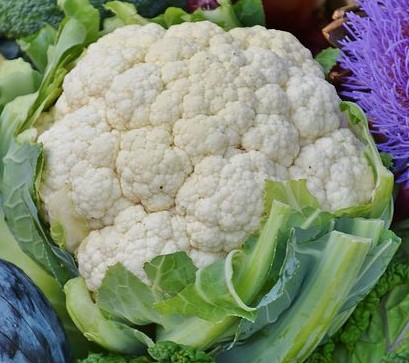 Cauliflower will tolerate frost to temperature 26 degrees F. Protect tender seedlings from frost in spring.
Cauliflower heads will turn off-color due to sunlight triggering the production of chlorophyll in the curds. Shield the head by gently tying up the leaves or bend a few leaves across the head for sun protection. You can break the leaf at mid rib and tuck around the head to secure. Unwrap the head to check for growth or after heavy rain to let them dry out.
Cabbage moths and aphids are common cauliflower pests. Block pests from damaging your cauliflower by covering the plants with row cover. It can remain continually covered, unless you are harvesting. Snowball Y Cauliflower matures in just 70 – 80 days and has wrapper leaves that naturally protect the white flesh from the elements as well as nibbling pests. 
Celery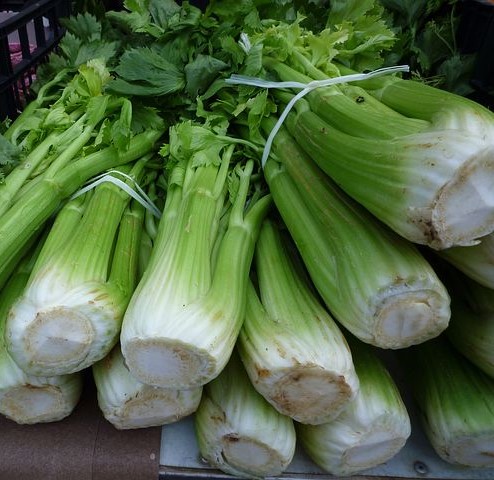 Celery needs rich, water retentive soil and protection from dry heat. It will thrive in part shade as long as it gets at least a half day of sun. Critical low temperature for frost damage to celery is 30 – 32 degrees F.
If the leaves on your celery are distorted and there are small bright green insects gathered on the plant, you may have aphids. Spray the crowns of the plant with a strong stream of water to remove the insects. If the infestation is severe, consider insecticidal soap.
Utah Celery Seeds produce 10″ – 12″ tall stalks that mature in 100 – 200 days.
Collards
Sow collard seeds outdoors in spring with your soil temperature reaches 50 degrees F. Plant fall crops three months before your first expected frost. In very mild climates, plant in fall for winter harvest.
Collard plants will  withstand light frost and temperatures below 28°F and actually sweeten with light frost. Cover the plants with row cover to protect from frost and extend your harvest even longer.
RELATED: Using Row Covers to Protect Your Garden From Frost
Kale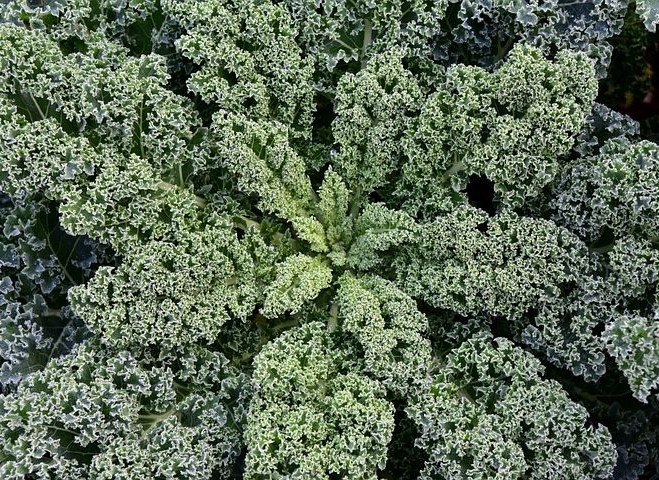 Where summers are cool, Kale should be planted in the early spring as soon as soil reached 50 degrees F or more. For a fall and winter crop, sow seeds four to six weeks before first frost. Fall kale crops are less likely to be bothered by pests than spring grown.
Kale can tolerate freezing temperatures at 27 – 29 degrees F . Although one of the most frost tolerant vegetables, kale has it's limits for tolerating extended freezing temperatures. Use row cover to protect and extend harvest.
Once kale leaves reach 8″ in length, harvest individual outer leaves as needed. Stems and mid-ribs can be tough, so cut them out before eating.
There are many varieties of Kale available. Try this Premier Blend of Kale Seeds for varieties that have high frost and cold weather tolerance.
Kohlrabi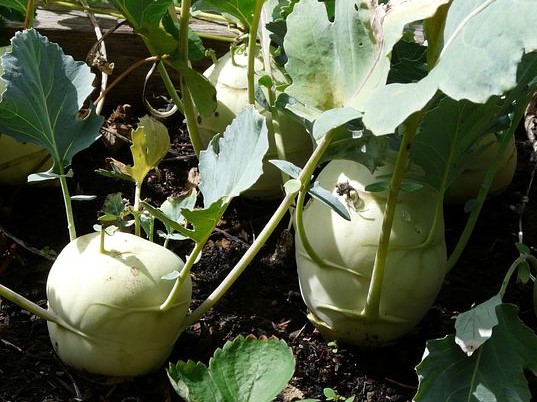 Look for pest resistant varieties of kohlrabi such as Konan Hybrid Kohlrabi. For crisp and tender bulbs, harvest when 1-1/2 to 2 inches diameter. Over-grown kohlrabi can get woody and bitter.
For early spring harvest of kohlrabi, prewarm the soil by covering it with black plastic for a few weeks. Once the soil temperature reaches 50 degrees F, set transplants outdoors. Cover with a row cover until chance of frost has passed. Protect fall crops of kohlrabi with row cover to extend fall harvest.
RELATED: Using Row Covers to Protect Your Garden From Frost
Leeks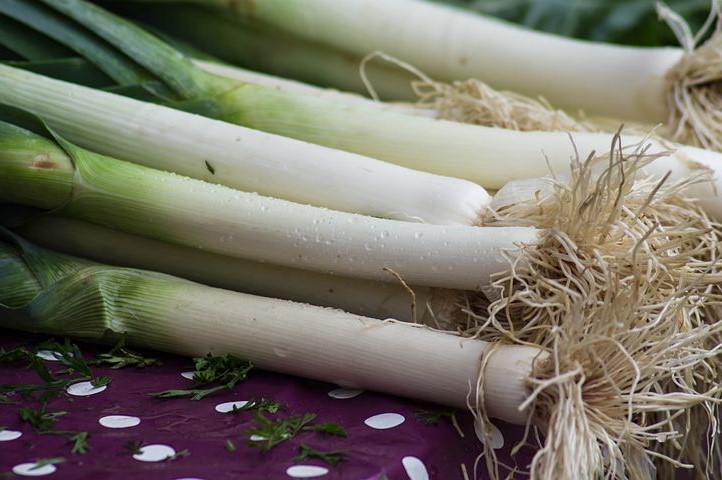 This plant is a member of the amaryllis family (Amaryllidaceae). Typically grown as an annual, the leek has a fan-like sheaf of flat, blue-green leaves that grow to about 12 inches long. Leeks are ready to eat when the stalks are 1″ diameter.
Leeks have shallow roots and require regular watering throughout growth for best production. Drought will affect yield. To harvest, leeks can be either pulled out of the ground or if root systems are expansive, dig with a spade.
Your leeks can stay in the ground all winter if temperatures stay above 20 degrees F. A mild flavored cold tolerant variety King Richard Leeks.
Lettuce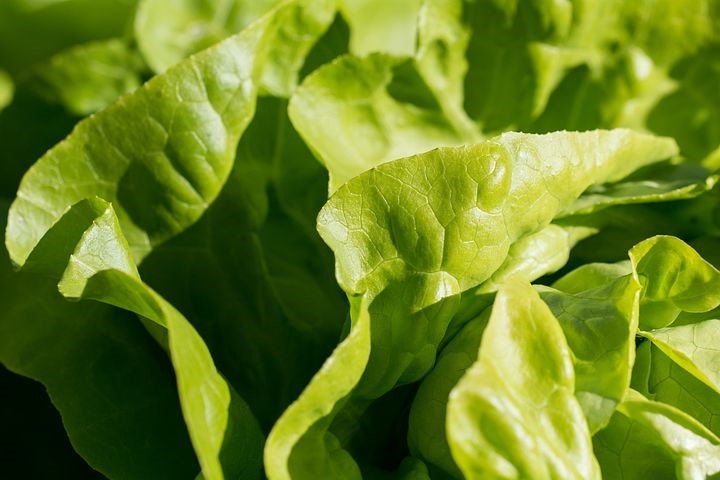 Loose leaf lettuce is the fastest maturing type of lettuce, with colors and textures from ruby to greenish yellow and smooth to frilly. Choose different cultivars for cool and warm season crops. In cool areas, you can cut the leaves of lettuce as they grow for on-going harvest. Lettuce will tolerate light frost or short freeze, but not extended periods of freezing below 29 degrees F.
Lettuce seeds are very small so consider a seed tape for more even spacing and less waste. Lettuce doesn't mind being transplanted, so start seeds indoors and plant in the garden early spring if preferred. Plant a second crop in late summer and harvest through fall. In warmer regions, lettuce can be enjoyed throughout the winter. Successive planting every two weeks ensures on-going harvest. Black Seeded Simpson Leaf Lettuce is ideal for successive planting due to it's fast maturity time.
Lettuce is a great container plant. You can use a large container and plant a quarter of it every two weeks or four smaller containers every two weeks. Start lettuce seeds indoors at intervals of two weeks in preparation for planting outdoors.
Mustard
Mustard can tolerate light frost but not hard freeze. Temperatures to 32 degrees F will be tolerated for short periods. Plant mustard near the last frost date for your area, and pick the greens before a killing frost is forecast. Harvest before the plant goes to flower.
Mustard are quick to mature and easy to grow so a good choice for a beginner gardener. Mustard prefers fertile, well drained, loamy soils, but it can grow in variable soil types with good drainage. It does not typically do well in dry sandy soil. Tendergreen Mustard Spinach Seeds produce mild flat green leaves that can be harvested as baby greens or allowed to grow. For a purple variety choose Red Giant Mustard seeds. The plants are so pretty you might want to tuck them in as accent plants amongst flowering annuals.
Parsnips
Parsnips are frost tolerant but need to be harvested before the ground freezes in cold climates. In mild climates, sow parsnips in the fall for cool season harvest.
Parsnips are best sown directly in the ground because they do not transplant well. Sow outside two to four weeks before your average last frost date and when soil temperatures reach 50 degrees F or better. Successive plant parsnips every two weeks up to eight to ten weeks before your average first fall frost date. In mild climates, sow in fall for cool-season harvest.
All American Parsnip is a variety with that distinctive sweet earthy flavor that is parsnip. Roast with carrots, garlic and olive oil for a special experience!
Peas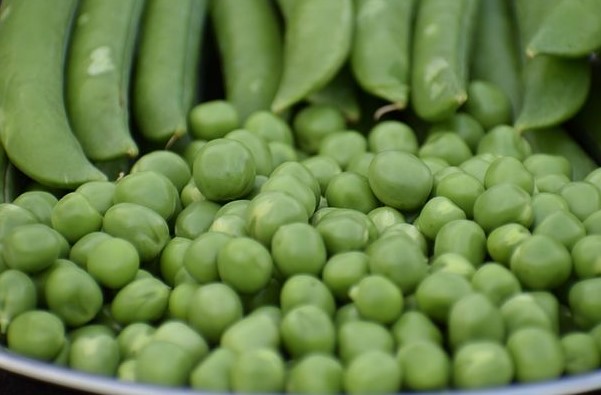 To get a jump on early-spring planting of peas, prepare a bed for your first spring peas the fall before. In late winter to spring, lay black plastic over the soil several weeks before planting to warm the soil to at least 40 degrees F, ideally 60 – 80 degrees F. Remove plastic when planting pea seeds. Use row cover to protect pea seedlings from extreme cold and frost until daytime temperatures are in the 60's and nights stay above freezing. Peas can tolerate limited temperatures 29 – 30 degrees F before damage occurs.
Trellis peas by pounding tall stakes firmly into the soil at the ends of the row or every 10 – 15 feet. Stretch a durable nylon trellis netting from end to end. Nylon netting is ideal for strength, weather durability and can be cleaned and used year after year. Square netting gives peas the ability to find horizontal and vertical locations to wrap tendrils onto as they climb. This helps the vine to climb more evenly upwards as it grows.
Find your ideal pea seeds at Botanical Interests
Radish
Radish leaves are frost tolerant to 30 – 32 degrees F. The radish root will withstand temperatures as low as 26 degrees F for a short time. More than a few days and they will be damaged. To extend the growing season, cover with mulch 3 – 6 inches deep or use row cover.
Radishes like a rich, loose, well drained sandy loam. In clay soil, add lots of compost and sand before planting to avoid mis-shaped roots. Water regularly to retain soil moisture. Dry soil causes cracked woody roots.
Direct-sow radish seeds successively every week from earliest spring until late spring or early summer, then again in late summer and fall for autumn and early-winter crops.
Pull radishes as soon as the roots are mature. If left too long they become oversized, cracked, thick skinned and taste can be affected.
Spinach
Spinach will tolerate temperatures as low as 25 degrees F which makes it one of the toughest vegetables for cool weather crops. In the north, you can harvest an early spring crop of spinach if you make your last plantings before the cold weather hits. Protect the plants with a cold frame or thick mulch throughout the winter. Remove the protection when soil temperature reaches 40 degrees F and water the plants well. Plantings can be made in early spring too, as soon as the soil reaches 40 degrees F. In the south, you can sow spinach throughout the winter.
Spinach can be susceptible to bothersome insects such as leaf miners, that appear as winding trails on the leaves. Avoid problems by covering your spinach with floating row covers until harvest.
Direct sow Spinach Baby Greens seeds as soon as the soil is workable is spring. It produces small leaves that cut-and-come-again as harvested.

Swiss Chard
Swiss chard grows well in warm and cold temperatures, but flavor benefits with a cold snap or light frost. Swiss chard will be damaged by temperatures below 15 degrees F.
Its best to harvest the outer leaves of swiss chard when they get about 9″ tall. Cut leaves as they mature and inner leaves will continue to grow. Pulling the leaves risks the chance of pulling the whole plant out, so I recommend cutting. If you cut all leaves at once, the center section needs to re-grow, which will delay on-going harvest.
Five Color Silverbeet Swiss Chard has leaves that are so pretty they are often used for ornamental purposes. But don't let that keep you from enjoying the delicious flavor and nutrition this variety provides. Cut leaves as they mature and enjoy on-going harvest.