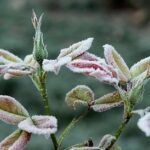 A frost date is the average date of the last light freeze in spring or the first light freeze in fall for a given location. Know the frost date for your area to determine the most appropriate time to set plants outdoors.
Temperatures of 29-32 degrees F will kill tender plants.  However, frost may occur above 32 degrees F due to variation in air temperature and ground temperature.  Frost dates are estimated from historical climate data and are not exact dates of when frost will or will not occur.  
There may be conditions unique to your location that cause variation in average frost dates.  You may consider planting a week or two later than your average frost date in spring and a week or two earlier than your average frost date in fall.  This provides additional protection from unexpected temperature variations. 
After planting, keep attention to local weather reports and protect plants from potential frost if necessary.  Temperature drops at night are especially important to watch for.
What is the frost date for your area?
A map of frost dates has been created by the NOAA National Centers for Environmental Information.  The data collected is from 30-year averages of climatological variables, such as temperature. 
Find your frost date by zip code
The Farmers Almanac provides a zip code search tool for finding frost dates by zip code.  Keep in mind that these dates are determined for your location based on the nearest weather station. Data is calculated using 1981-2010 Climate normals.  There is a 30% probability that there could be frost outside of these specified dates.  However, this is a good starting point for any gardener.
Plan your indoor seed sowing calendar with this Seed Starting Guide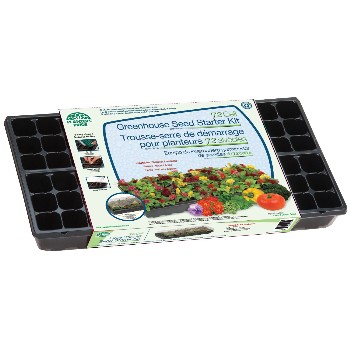 Myers Ind RZG08090 Greenhouse Kit w/Dome ~ 72 Cell
from:
Hardware World
What is a Plant Hardiness Zone?
A Plant Hardiness Zone determines which plants are most likely to thrive at a location.  It is based on the average annual minimum winter temperature of a location.    Plant Hardiness Zone should not be confused with frost date.
The USDA Plant Hardiness Zone Map provides the breakdown of zones for the United States, Alaska, Hawaii and Puerto Rico.  It's an interactive map that provides country, state or zip code specific information.   
In the United States, the zones are numbered, starting at the (top) Canadian border with number 1 and increase downward through Florida.    Lower numbers indicate cooler climates and higher numbers indicate warmer climates.   Letters are also added to further refine areas within a zone.  If your location falls near the border of two zones, consider the variables of the bordering zone as well when planning.   Zone locations are not exact and climate conditions are not exact.  
Use the Plant Hardiness Zone map and Frost Date as planning tools to determine which plants will thrive in your location and when to plant.    
Find when to start your seeds indoors here.
Mini and Walk-In Greenhouse
Protect your seedlings from outdoor frost with a mini or walk-in greenhouse. Greenhouses can be used indoors or outdoors, and come in many sizes for any location. Whether you are prepping your seedlings for planting in the spring, or want to garden all year round, see a wide variety of greenhouses to fit your gardening needs.