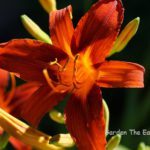 Daylilies form seed pods that can be confusing to identify if you are not familiar with what they look like. So what does a daylily seed look like and what does a daylily bud look like?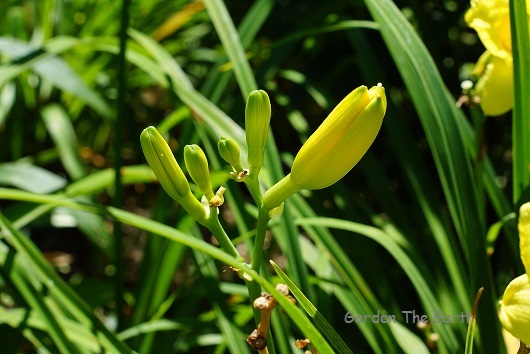 These are the buds. They are easier to identify when they are surrounded by other buds that are close  to blooming. They are smooth on the outside and grow elongated from a smaller diameter before the  bud expands where the petals begin. Often the color of the flower will begin to show on the outside before it blooms.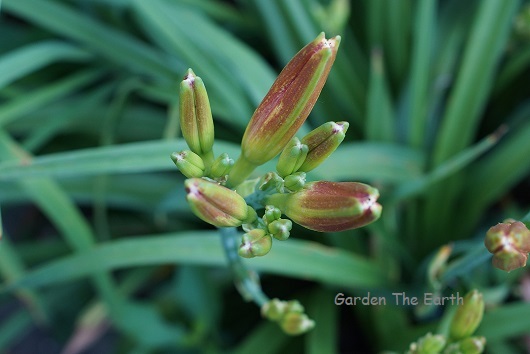 Above is a daylily seed pod. They are bulbous and wrinkly and one will sit upright on the end of a stem. Notice there is no smaller diameter leading to the bulb where it expands. They also have a light green color. As the seed pod ages, it will grow larger, get more wrinkles as it dries and become lighter in color, eventually brown.
Inside the pod is what lily seeds look like. They start white and turn black as they age. Eventually the pod will dry enough to turn brown, crack open and the seeds will drop out or get knocked out by animals to germinate in the ground.

Now is the time to start planning your Daylily garden for next year.