Ways To Create A Relaxing Backyard Space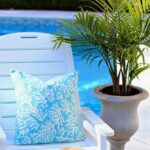 Creating a relaxing backyard is a great way to unwind and enjoy the outdoors. Whether you have a large or small outdoor space, there are plenty of ways to transform it into a peaceful oasis.
From adding comfortable seating to incorporating elements that entice the senses, here are some tips on how to create a relaxing backyard space that you can enjoy all year round.
Light Your Space
Creating a relaxing backyard is all about setting the right mood. One of the most important elements of this is lighting. With the right lighting, you can create a warm and inviting atmosphere that will make you want to spend more time outside.
Overall, lighting is an important element of creating a relaxing backyard. With the right fixtures and a little experimentation, you can create a warm and inviting atmosphere that will make you want to spend more time outside.
Cozy Furnishings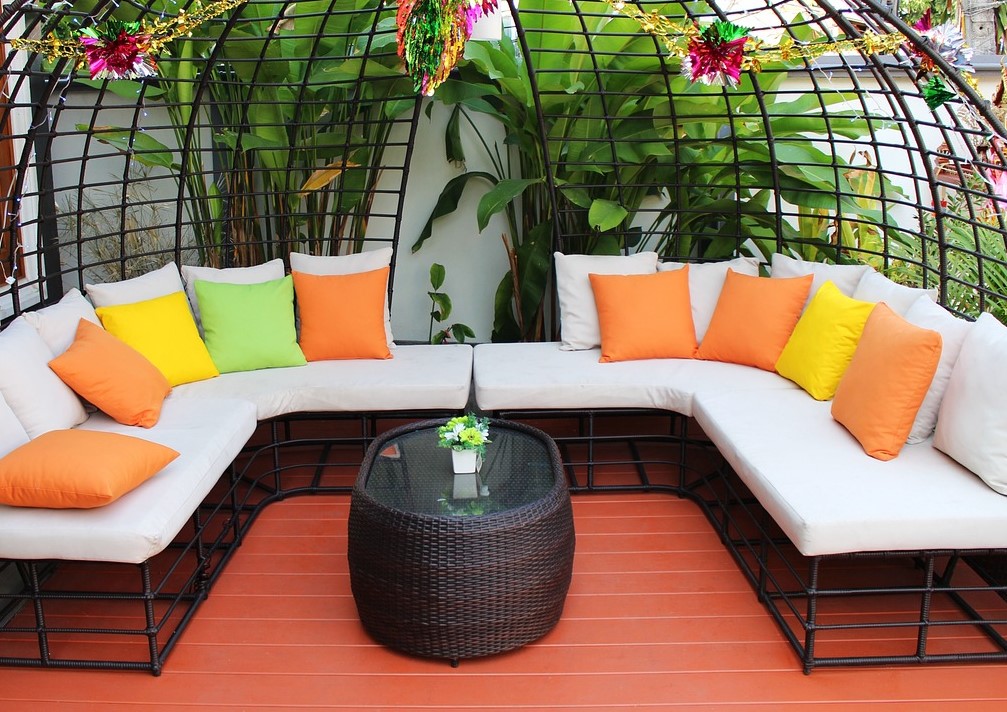 Cozy outdoor living space is not complete without the right outdoor furnishings. Choose furniture that is comfortable and supportive. Consider a mix of chairs and benches. Add durable cushions and pillows that compliment the style of your home and reflect your personal taste. Include thoughtful extras such as bolster pillows or chair neck pillows and place where they are easily accessible.
Fire Pit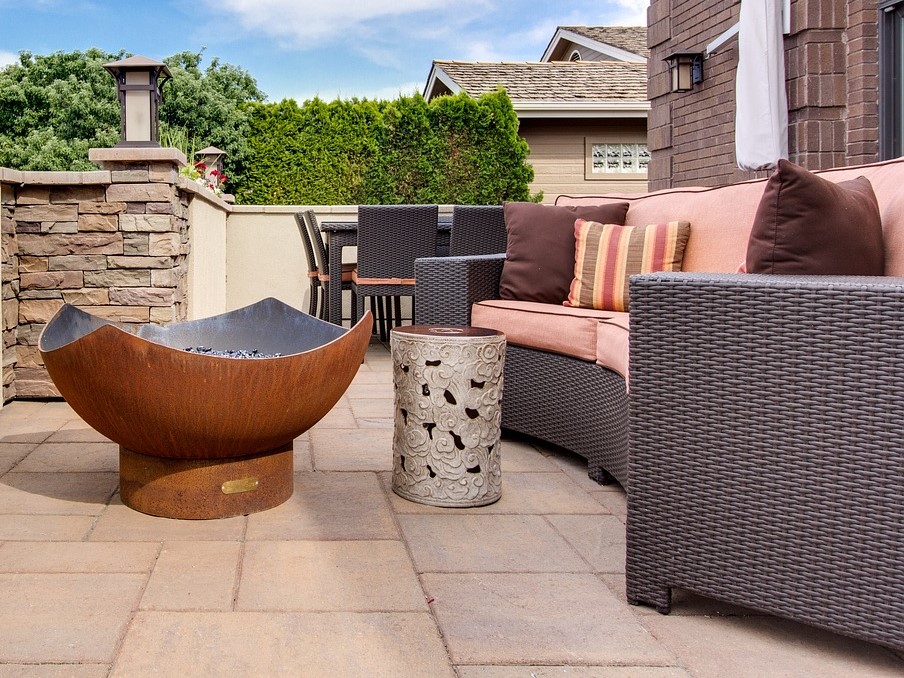 Enjoy the warm glow of a Fire Pit on a summer's eve or a chilly fall night.  Combine with the most comfortable outdoor seating sets with fire pit tables so you can have a fun barbecue night with guests or an intimate dinner gathering. Then, for those cold nights, you can host a campfire using an outdoor fire pit  cozily seated in Adirondak chairs roasting marshmallows and catching up with family and friends.
Egg Chair
An egg chair can be placed in any patio area, garden, yard, or lake house for a wonderful place to sit, rest, and sway in the wind. It's the perfect chair to make you feel like you're floating on air, making it easy to lounge and relax after a hard day. Read a book or sitting and chatting with a friend, this versatile chair can be used in a variety of places including the patio, deck, front porch, or balcony. Can be used with a separate stand to hang from any area outside.
Save 10% Off Sitewide With Code AFFILIATE10
Water Features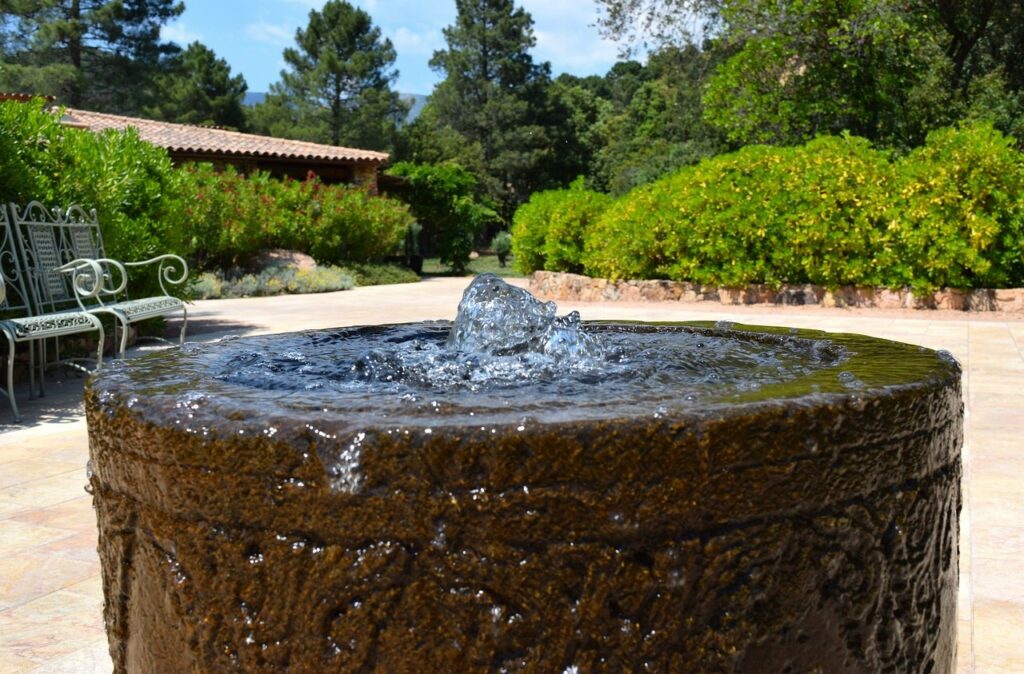 Water features can add a soothing and tranquil element to your backyard oasis. Consider incorporating a fountain, pond, or pool into your design. Enjoy the soothing water sounds and serene atmosphere created by the streaming, flowing or bubbling of a water fountain.  If you don't have accessibility for an electric-powered fountain you don't have to forego a water feature – there are plenty of solar powered options available for any taste.
Adding Water Features
Here are some things to keep in mind:
Maintenance: Water features require regular maintenance, so choose one that you can commit to caring for.
Size: Consider the size of your yard and the amount of space you have available for a water feature. Consider a tabletop fountain for limited space.
Style: Choose a water feature that complements the overall style of your backyard oasis.
Shade and Privacy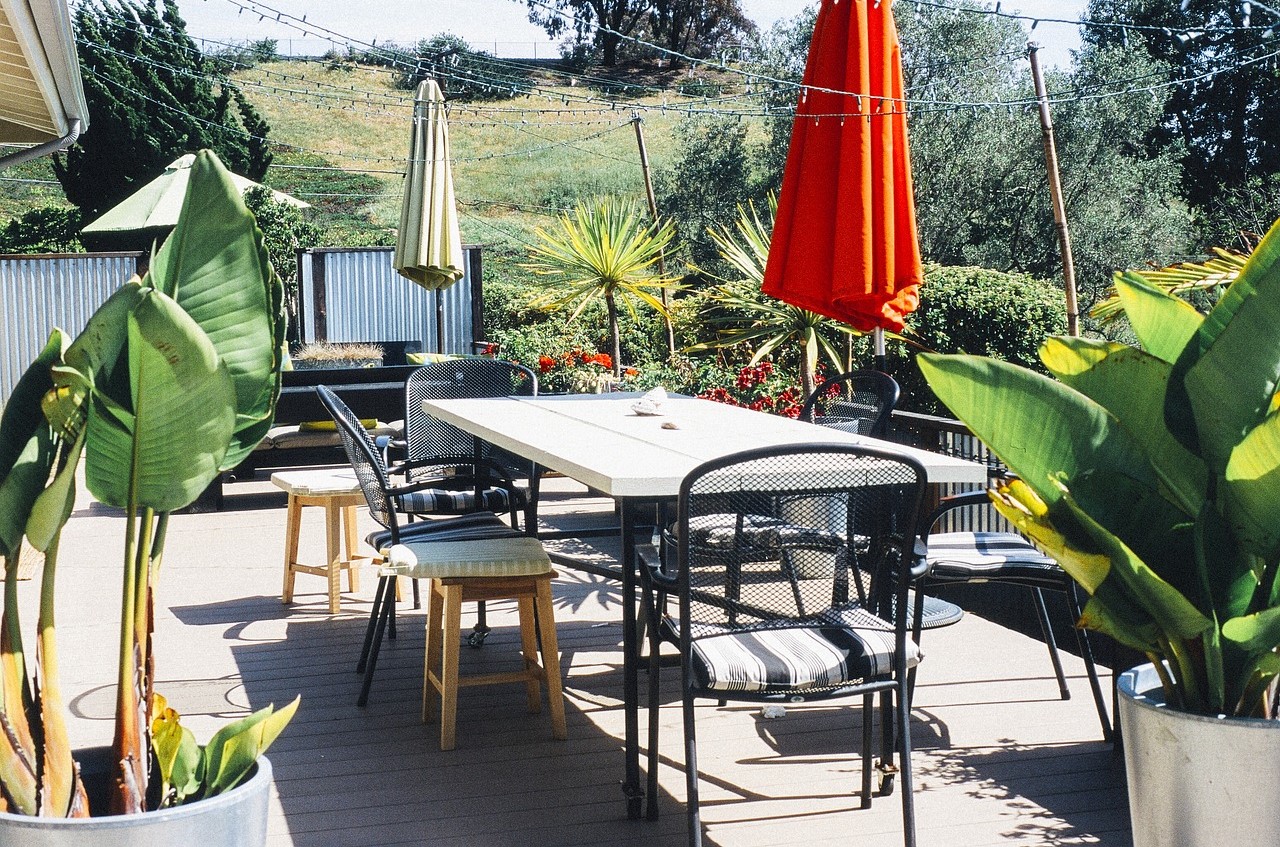 Shade and privacy are essential for creating a comfortable and inviting outdoor space.
Here are some ideas for creating shade and privacy in your backyard:
Candlelight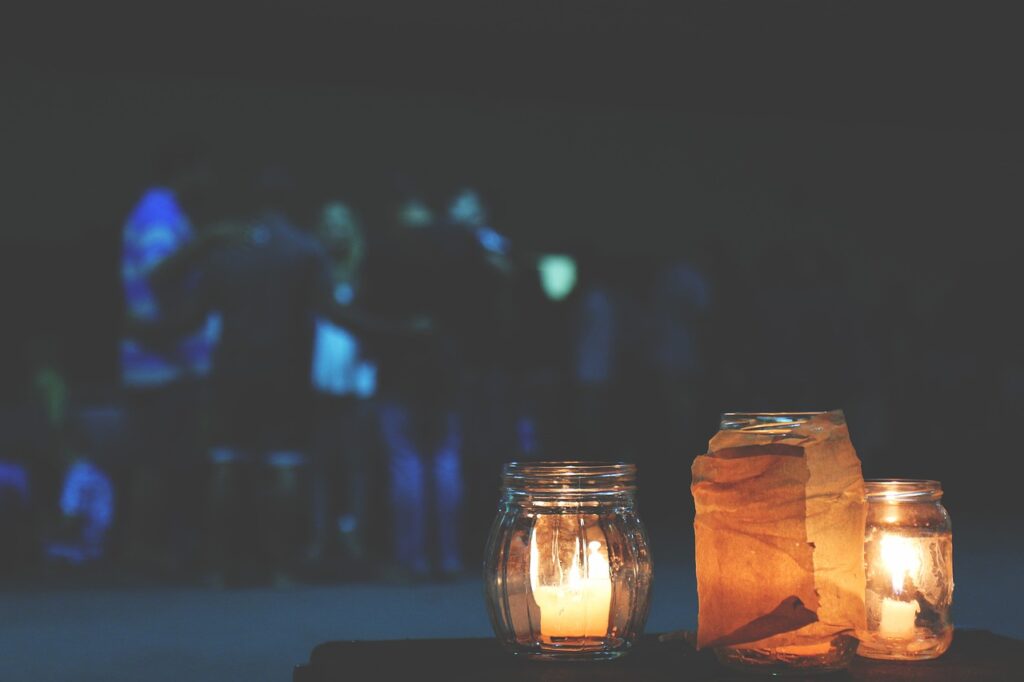 My favorite room in the summer is the gazebo. It's an irresistible place to be every night to unwind with my husband, and candlelight is a must for creating a relaxing atmosphere. Use tea lights for a quick way to have a flame with little clean up or LED lights.
Hammock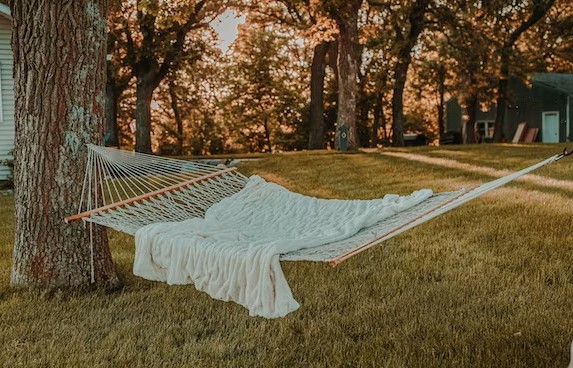 Lay back and relax on the patio or yard in a comfortable hammock. A hammock is an amazing place to relax with a loved one and enjoy the great outdoors or spread out alone with a good book, watch the clouds float by, or take a nap. If you don't have a couple of trees to hang your hammock you can use a portable stand and place it anywhere your heart desires. A hammock is a delight that makes relaxing outside everything you want it to be.
Free Shipping On All Items Year Round!
Greenery
To create a relaxing space, plants and flowers add visual color and beauty. They also provide numerous benefits such as purifying the air, reducing noise pollution, and attracting beneficial insects.
To add variety and texture to your backyard, mix and match different types of plants. Consider using a combination of shrubs, trees, and groundcovers to create a layered effect. Many houseplants love to come outdoors for the summer, and can make instant cozy spaces around seating and gathering places.
To make maintenance easier, use mulch or groundcovers to help suppress weeds and retain moisture in the soil. You can also use raised garden beds or containers to help keep plants contained and organized.
In addition to plants, consider adding some natural elements such as rocks and boulders, or interesting statuary and decor. These elements can help create a peaceful and relaxing atmosphere.
By incorporating these elements into your backyard design, you can create a relaxing and inviting space that you can enjoy year-round.